Historical Parties
Most of our historical parties take place in The Netherlands. We have been organising historical balls and dinners from the 18th and 19th century and vintage parties from the 1920s-1950s. The last years we have a new concept:
We are organising full weekends in style, which are particularly interesting for foreigners to come and visit our country and discover special buildings and museums of a certain time period, but also to enjoy like-minded people who enjoy dressing up in vintage style and who enjoy the nostalgic spirits of by-gone times. We are lately focusing a lot on Art Deco!
New events of A Few Days Like No Others are presented on the website www.afewdayslikenoothers.com.
If you don't want to miss any news about this, please subscribe to our newsletter.
Historical Dinners and Balls
Can you imagine, stepping back in time, being invited at the table of the gentry in the 18th century? We make it happen: an historical experience, involving all the senses.
We can organise an historical dinner for your company, or for your family. We can provide the location, catering, historical music and costumes, but if you already have a place in mind and you're just looking for some extra historical entertainment, that's possible as well. Because we are really fond of historical dining and balls, we also organise events that you can purchase tickets for and you can join individually or with all your friends.
Historical Balls
Stop dreaming, you can experience this for real! Dance the night away in your beautiful gown or suit, with candle light and live music.
Recommendations:
Mark Wallis, director of Past Pleasures Ltd: "Martine produces some of the best period evening entertainments I have experienced in many years. Her attention to detail, choice of venue, provision of tasty historical food and drink, plus – perhaps the most important element – her sunny presence as the hostess, all combine to evoke a vanished time and ensure that everyone enjoys themselves. Strangers and friends at her functions mix freely, dance, chat, dine and flirt in an unforced manner. I certainly enjoyed my evening as her guest in Haarlem last year and look forward to the next time I can do my dress coat and white tie…"
 "Thank you for organising this unforgettable and excellent event! The programme, the locations… really wonderful! Furthermore I totally agree with …' comment about the servants! Thanks for your kind attention. To all who attended: it was a pleasure meeting you. Looking forward to seeing you on another occasion! Take care!"
"Dreamy ball. Thank you so much. It was lovely. Xxx"
"Thank you. We had a marvelous time! Well done indeed!:-)"
"Thank you once more time for this terrific event you organized for all of us! Everything was excellent: dinner, service and meal, and overall the very warm and convivial atmosphere you infused. And Haarlem is a marvellous place we had pain to leave too early… Thank you again for everything! Hopefully we'll have the pleasure of meeting again soon!"
"Thanks for organising another lovely ball, thanks to all the cooks for the wonderful dinner and thanks to all the people looking after us all evening. And where can we find the recipes??  Especially the salmon fillet in lemon and basil sauce and the mascarpone tart were delicious! As was the rest, no doubt about that!"
Portrait Photography
http://www.unjourdansletemps.com/
Photographer: Stephane Casali
Your birthday party at a castle
Have you always dreamt of having your birthday party at a castle? We also organise children's parties! Check here: http://www.beleefhetverleden.nl/english/historical-children-parties
Former parties
For a full update check the Dutch website.
Vintage parties

19th of April Leiden Vintage Bike Ride and Vintage Party. See below.
Leiden Vintage Bike-ride and Vintage Party –19th of April 2015

Inspired by vintage bike-rides in Rotterdam, the Hague, Anjou and Paris we would love all the participants to come in vintage costumes and on vintage bikes.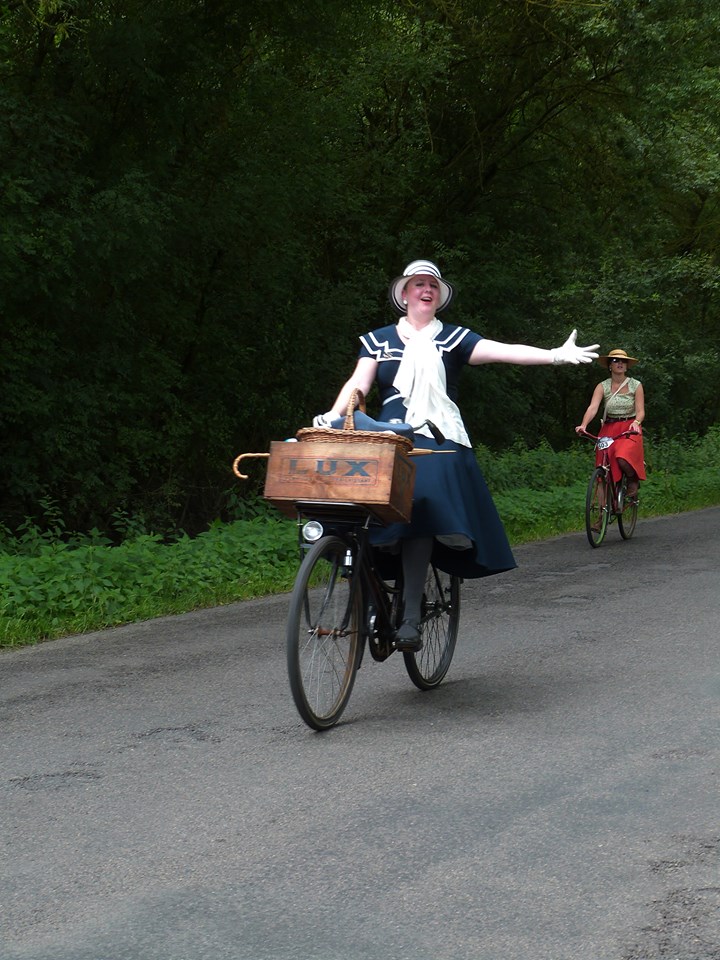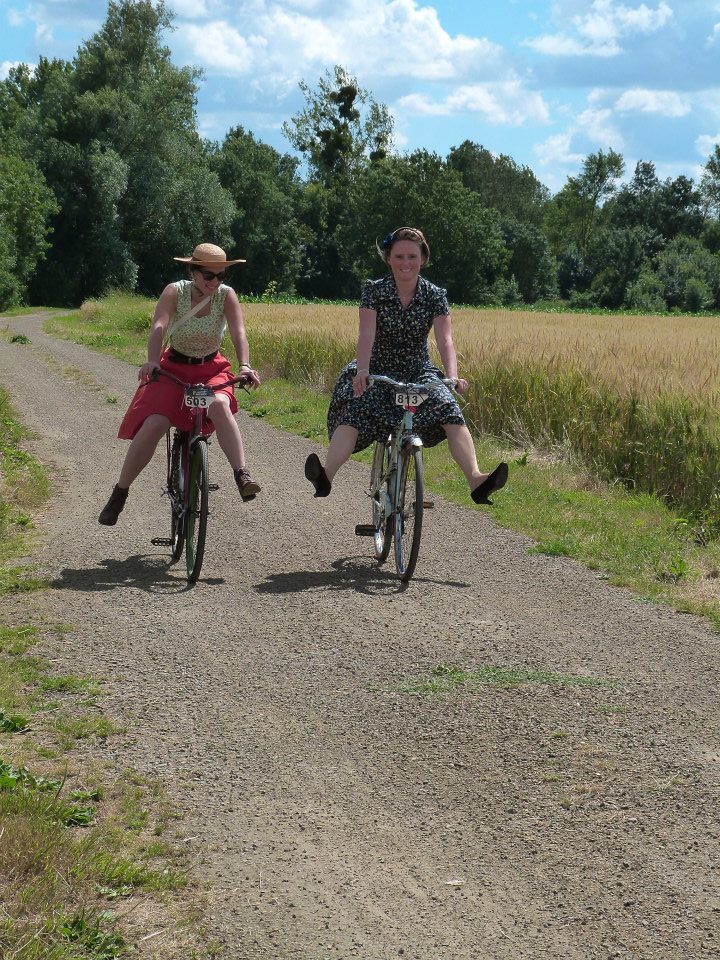 Vintage bike-ride:
Starting point: Leiden Central Station (opposite Rabobank)
End: Café Olivier (possibility to have dinner: mussels, fries and beer for E 15,-)

Time: 14.00 – 17.00 (including breaks)
Go back in time to the first decades of the 20th century. A time where hats, mustaches, dresses, suspenders and of course cycling were characteristic. Dress elegantly in the style of that time and bring your vintage bike for a ride that shows you monuments and beautiful spots in the Leiden area. You will enjoy some nice snacks and drinks and of course the vibe of the past.
Participation price: € 8,- (early bird) or € 10,- (normal rate).
Tickets for the vintage bike-ride and the vintage party will be sold separately. Transaction costs are not included.
Route: 15 km.
Vintage Party:
In the evening you will experience the annees folles of Paris, the 30s with swing and even a bit of 50s with rock 'n roll.
Start dance workshop: 19.00
Party: 20.15 – 00.00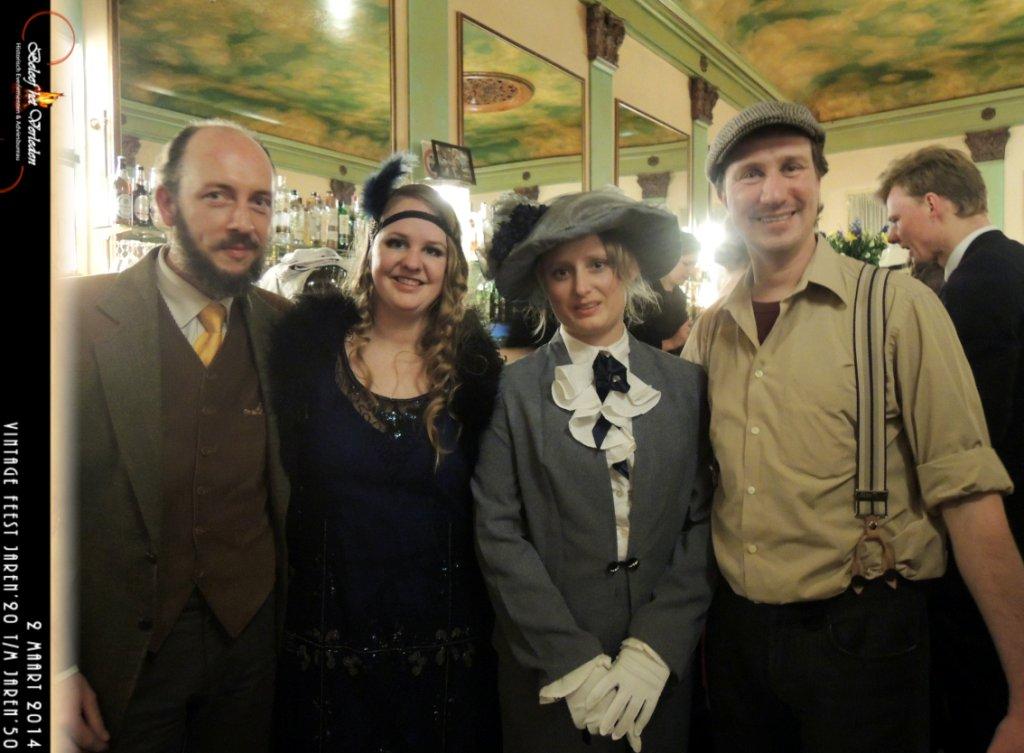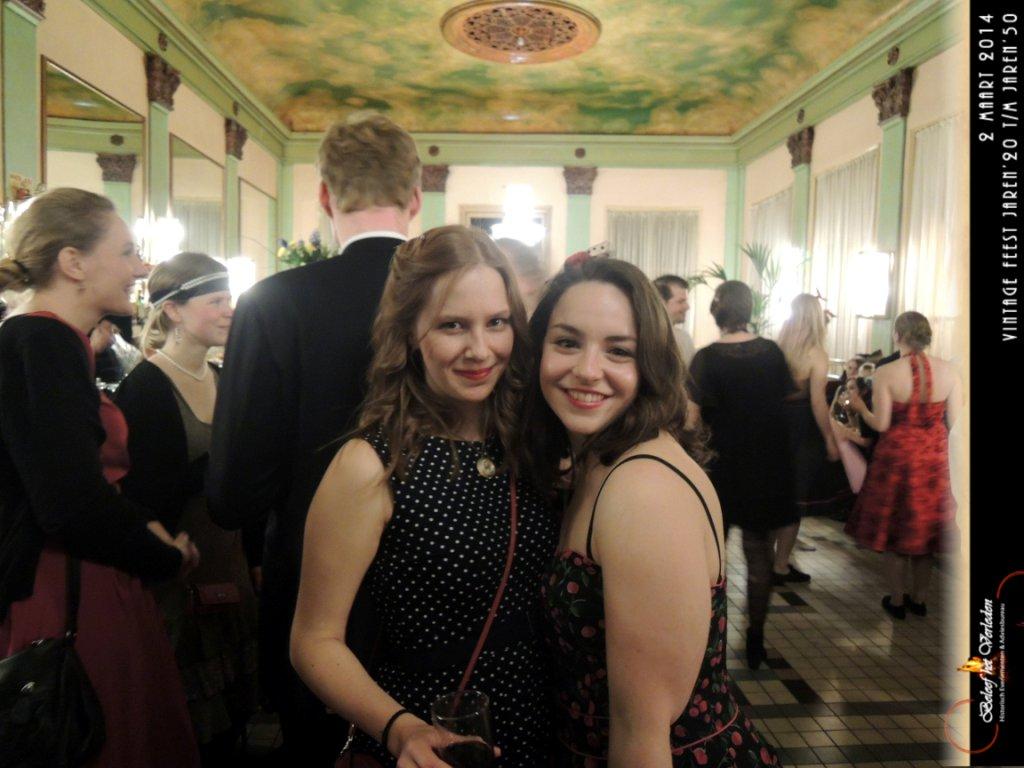 Please come dressed in a vintage outfit 20s – 50s for a great authentic party.
Price vintage party: €10,- (early bird), €12,- (normal rate) and €15,- (door sale).
Price vintage party including the dance workshop: €15,- (early bird), €17,- (normal rate) and €20,- (door sale).
Complete program:
14.00: Start vintage bike-ride (Stationsplein, opposite Jumbo, in front of Rabobank)
17.00: End vintage bike-ride (café Olivier)
The bike-ride will take you past different monuments in Leiden and we'll visit one of them. There will be a few breaks with time for snacks and drinks.
17.00 – 19.00: There is the opportunity to eat at café Olivier. The mussel-bar will be open
Especially for us! If you apply by email for this dinner in advance you get to enjoy a round of free beer tasting. Costs dinner: €15,-
Mail to Martine@beleefhetverleden.nl
19.00: Start dance workshop
20.15: Start vintage party
00.00: End vintage party
Historical children´s parties
Historical birthday party at the Castle of Oud Poelgeest, Oegstgeest.
If you're based in The Netherlands, you can celebrate your historical birthday party at the castle in Oegstgeest, but if you want to have your party in another castle don't hesitate to contact us to see if we can make it work at your location. We're developing programs in cooperation with De Pied en Cap, at castles in the Paris area, and we'd be delighted to help you in England, in cooperation with Past Pleasures.